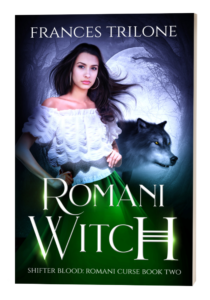 A secret threatens to end my perfect life…
I'm finally settling down in Woodlake when two witches arrive and blow my world apart. Their arrival unveils a secret that not only threatens my happily-ever-after with Kaleb but also could ruin my life.
And if this secret doesn't destroy me, Kaleb's betrayal might.
With my world spiraling out of control, I must accept my new fate and save myself. But with enemies lurking in the shadows and vampires stalking, the wolves are suspicious.
If they learn the truth first, the wolves will hunt me down and Kaleb might choose his pack.
But worse of all?
He may stop loving me.
Available in ebook and paperback on Amazon. Click here to start reading today!